Tag Archives:
Pillsbury Bake Off 47 Nashville
Dinah Surh Bake Off Finalist
Pillsbury Bake Off 47 Nashville, Tennessee – November 2014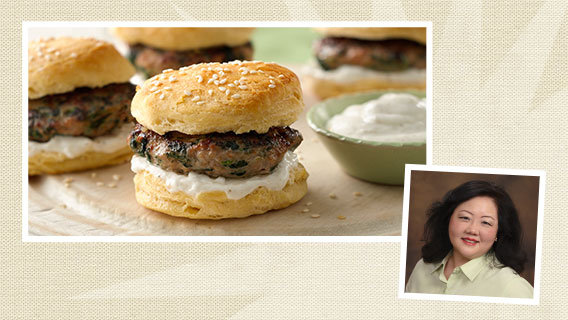 Click Here For More Information
Dinah Surh, a local resident of Staten Island has been named as one of 100 Finalists in the freshly redesigned 47th Pillsbury Bake-Off Contest in the Savory Snacks and Sides category for her recipe "Spinach Turkey Sliders with Lemon Yogurt Sauce". The Bake-Off finalists will compete in early November in Nashville Tennessee where one lucky finalist will walk away with a $1 million dollar grand prize.
The Pillsbury Bake-Off Contest is one of the most iconic competitions in the United States. It originated in 1949, with the first competition at the Waldorf Astoria in New York City. This year, to encourage simpler, original recipes, submissions including Surh were limited to seven or fewer ingredients and must take 30 minutes or less to prepare, not including baking or cooling time. Surh will be competing for her last chance to win the Bake-Off since finalists can only compete a maximum of three times for the contest. For more information go to BakeOff.com where you get the recipe and write a review.