Dinah Surh – Korean cooking and the epic diversity of flavors
Korean cooking and the epic diversity of flavors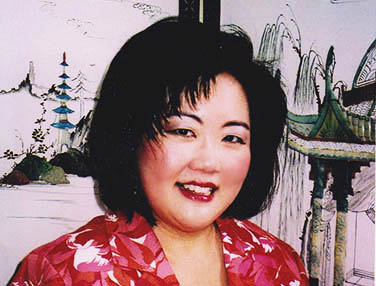 Dinah Surh – Korean Chef
Dinah Surh is a native New Yorker who is a hospital administrator by day and a culinary diva at night! Inspired by her mom's mouthwatering Korean cooking and the epic diversity of flavors in NYC she enjoys creating new taste sensations. She loves trying new ingredients, pouring over cookbooks from the public library and avidly watching cooking shows. Dinah has turned her passion as a home cook into competing and winning cooking contests.
She became a Food Network Chopped Champion in the "Ambitious Amateurs" episode in 2014 and has competed in the Tournament of Chopped Champions. She's also a two time national Pillsbury Bake Off finalist for her Mediterranean Chicken Vegetable Galette and Meatball Minestrone Bake recipes.
She was the ultimate winner of "The 10 Ingredient Challenge Cooking Contest" on ABC's Rachael Ray Show; named the grand prize winner in the Staten Island Advance Newspaper Cooking Contest for "Scallop Up", a bay scallop and potato pancake appetizer and a General Mills category winner for her "All Day Breakfast Sliders".
Dinah has also appeared on NBC's The Martha Stewart Show and cooked Korean BBQ Beef. Martha Stewart called her, "The Korean Martha Stewart". Dinah dreams of having her own TV show so she can share her prize-winning recipes and comfort food.