Dinah Surh – Food Network Chopped Champion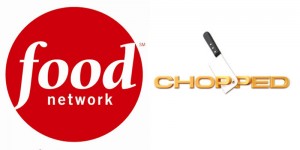 Dinah Surh
Food Network Chopped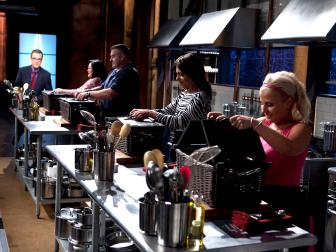 Chopped "Ambitious Amateurs" Recap (2/4/14)
Tuesday's episode of "Chopped" featured the following talented home cooks: Jackie Khanich, Entertainment Atty, from CA; Jaime Montalvo, Jr aka Soraya Sobreidad, Loan Specialist & Cooking Show Host; Tommy Werther, Stay at Home Dad & Retired NYC Police Detective; and Dinah Surh, Senior Exec. Administrator competing for the title of Chopped Champion and $10,000.
These "ambitious amateurs" were asked to create 3 meals, Appetizer, Entrée, and Dessert, using the mystery basket ingredients and any additional pantry and fridge items.
The Appetizer Round required the home cooks to use Chicken Tenderloins, Paprika Peppers, Fennel, and Ginger Preserves.
Dinah made Asian Fried Chicken with Fennel and Ginger Sauce
Jackie made Ginger Middle Eastern Chicken Salad with Paprika Vinaigrette
Tommy made Chicken and Fennel Paprika Dumpling with Ginger Dipping Sauce
Soraya made Relleno de Papa with Chicken
Chopped: Soraya. The judges could not taste the fennel and peppers in her dish. She also failed to use the ginger preserves.
For the Entrée Round, the home cooks were tasked with preparing a dish using Tiki Masala Sauce, Asian Long Beans, Hanger Steak, and Serrano Ham Croquettes.
Dinah prepared Grilled Tika Masala Hanger Steak with Linguine Carbonara
Tommy prepared Hanger Steak with Tika Masala Cheese Potatoes
Jackie prepared Tiki Masala Malfatti with Croquette and Bean Sauce
Chopped: Jackie. The judges loved the risk she took, but her pasta was undercooked and she forgot to include the hanger steak in her dish.
The Dessert Round featured the following mystery basket ingredients: Guava Shells In Syrup, Cottage Cheese, Couscous, and Candied Chickpeas.
Dinah made Guava Cottage Cheese Sabayon with Candy-Infused Berries
Tommy made Guava Cottage Cheese Ice Cream with Caramel Sauce
Chopped: Tommy. The judges felt his execution was poor in the first round and his ice cream was overchurned in the Dessert Round.
Chopped Champion: Dinah Surh. She wins the $10,000 prize.
Dinah Surh Food Network
Chopped Champion